{"id":6767903604896,"title":"Baby bathing swimming sprinkler toy","handle":"baby-bathing-swimming-sprinkler-toy","description":"\u003cdiv style=\"text-align: center;\" data-mce-style=\"text-align: center;\"\u003e\u003cspan style=\"color: #ff8000;\" data-mce-style=\"color: #ff8000;\"\u003e\u003cstrong\u003eThis fun toy will keep your child from making noise or crying in the bath, and will have a great time interacting with their parents.\u003c\/strong\u003e\u003c\/span\u003e\u003c\/div\u003e\n\u003cdiv\u003e\u003cimg style=\"display: block; margin-left: auto; margin-right: auto;\" class=\"lozad lazyloaded\" data-src=\"https:\/\/img.staticdj.com\/f533aab8d194d63336351bc2234ac777.gif\" alt=\"\" height=\"355\" width=\"355\" decoding=\"async\" src=\"https:\/\/img.staticdj.com\/f533aab8d194d63336351bc2234ac777.gif\" data-loaded=\"true\" data-mce-style=\"display: block; margin-left: auto; margin-right: auto;\" data-mce-src=\"https:\/\/img.staticdj.com\/f533aab8d194d63336351bc2234ac777.gif\" referrerpolicy=\"same-origin\"\u003e\u003c\/div\u003e\n\u003cdiv\u003e\u003c\/div\u003e\n\u003ch3\u003e\n\u003cspan style=\"color: #ff2a00;\" data-mce-style=\"color: #ff2a00;\"\u003eFEATURES:\u003c\/span\u003e\u003cbr\u003e\n\u003c\/h3\u003e\n\u003cul id=\"mylist\"\u003e\n\u003cli class=\"mylistitemclass\"\u003e\n\u003cstrong\u003eSafe and suitable for babies:\u003c\/strong\u003eThe surface is smooth without burrs, does not stab the baby's skin, very suitable for babies, and rich in color. This is very cheap and convenient.\u003c\/li\u003e\n\u003c\/ul\u003e\n\u003cdiv\u003e\u003cimg style=\"display: block; margin-left: auto; margin-right: auto;\" class=\"lozad lazyloaded\" data-src=\"https:\/\/img-va.myshopline.com\/image\/store\/2000560622\/1664183053589\/bdf895b8c66c402382a748de96fc407a.jpg?w=1000\u0026amp;h=1000\" alt=\"\" height=\"358\" width=\"358\" decoding=\"async\" src=\"https:\/\/img-va.myshopline.com\/image\/store\/2000560622\/1664183053589\/bdf895b8c66c402382a748de96fc407a.jpg?w=1000\u0026amp;h=1000\" data-loaded=\"true\" data-mce-style=\"display: block; margin-left: auto; margin-right: auto;\" data-mce-src=\"https:\/\/img-va.myshopline.com\/image\/store\/2000560622\/1664183053589\/bdf895b8c66c402382a748de96fc407a.jpg?w=1000\u0026amp;h=1000\" referrerpolicy=\"same-origin\"\u003e\u003c\/div\u003e\n\u003cul id=\"mylist\"\u003e\n\u003cli class=\"mylistitemclass\"\u003e\n\u003cstrong\u003eHigh-quality material:\u003c\/strong\u003eThe material of the toy is also very healthy, using environmentally friendly ABS material, which does not cause any harm to the baby's health.\u003c\/li\u003e\n\u003c\/ul\u003e\n\u003cdiv\u003e\u003cimg style=\"display: block; margin-left: auto; margin-right: auto;\" class=\"lozad lazyloaded\" data-src=\"https:\/\/img-va.myshopline.com\/image\/store\/2000560622\/1664183053589\/c972e5af702b45a38d07972892f4b35f.jpg?w=1000\u0026amp;h=1000\" alt=\"\" height=\"367\" width=\"367\" decoding=\"async\" src=\"https:\/\/img-va.myshopline.com\/image\/store\/2000560622\/1664183053589\/c972e5af702b45a38d07972892f4b35f.jpg?w=1000\u0026amp;h=1000\" data-loaded=\"true\" data-mce-style=\"display: block; margin-left: auto; margin-right: auto;\" data-mce-src=\"https:\/\/img-va.myshopline.com\/image\/store\/2000560622\/1664183053589\/c972e5af702b45a38d07972892f4b35f.jpg?w=1000\u0026amp;h=1000\" referrerpolicy=\"same-origin\"\u003e\u003c\/div\u003e\n\u003cul id=\"mylist\"\u003e\n\u003cli class=\"mylistitemclass\"\u003e\n\u003cstrong\u003eLightweight and portable:\u003c\/strong\u003eThe toy is small and light. Not only can you use it when you take a bath at home, but you can also wear it together when you travel to spend a pleasant bath time.\u003c\/li\u003e\n\u003c\/ul\u003e\n\u003cdiv\u003e\u003cimg style=\"display: block; margin-left: auto; margin-right: auto;\" class=\"lozad lazyloaded\" data-src=\"https:\/\/img-va.myshopline.com\/image\/store\/2000560622\/1664183053589\/a5d4a0aca33240058dd7c91ec68b285b.jpg?w=1000\u0026amp;h=1000\" alt=\"\" height=\"365\" width=\"366\" decoding=\"async\" src=\"https:\/\/img-va.myshopline.com\/image\/store\/2000560622\/1664183053589\/a5d4a0aca33240058dd7c91ec68b285b.jpg?w=1000\u0026amp;h=1000\" data-loaded=\"true\" data-mce-style=\"display: block; margin-left: auto; margin-right: auto;\" data-mce-src=\"https:\/\/img-va.myshopline.com\/image\/store\/2000560622\/1664183053589\/a5d4a0aca33240058dd7c91ec68b285b.jpg?w=1000\u0026amp;h=1000\" referrerpolicy=\"same-origin\"\u003e\u003c\/div\u003e\n\u003cul id=\"mylist\"\u003e\n\u003cli class=\"mylistitemclass\"\u003e\n\u003cstrong\u003eGreat gift:\u003c\/strong\u003eThe toy is designed to look like a critter emerges from an egg shell, with water on the bottom and water on the top, very fun and colorful. This is also suitable as a baby gift.\u003c\/li\u003e\n\u003c\/ul\u003e\n\u003cdiv\u003e\u003cimg style=\"display: block; margin-left: auto; margin-right: auto;\" class=\"lozad lazyloaded\" data-src=\"https:\/\/img-va.myshopline.com\/image\/store\/2000560622\/1664183053589\/9bd18a93104a404d9801d9a371b0bb99.jpg?w=1000\u0026amp;h=1000\" alt=\"\" height=\"367\" width=\"366\" decoding=\"async\" src=\"https:\/\/img-va.myshopline.com\/image\/store\/2000560622\/1664183053589\/9bd18a93104a404d9801d9a371b0bb99.jpg?w=1000\u0026amp;h=1000\" data-loaded=\"true\" data-mce-style=\"display: block; margin-left: auto; margin-right: auto;\" data-mce-src=\"https:\/\/img-va.myshopline.com\/image\/store\/2000560622\/1664183053589\/9bd18a93104a404d9801d9a371b0bb99.jpg?w=1000\u0026amp;h=1000\" referrerpolicy=\"same-origin\"\u003e\u003c\/div\u003e\n\u003cul id=\"mylist\"\u003e\n\u003cli class=\"mylistitemclass\"\u003e\n\u003cstrong\u003eInstructions for use:i\u003c\/strong\u003emmersed in water, the water in the eggshell rises, the duck slowly emerges from the eggshell, take out the water, the water overflows from the bottom water hole, and the duck slowly hides in the eggshell. Before the water completely flows out from the bottom, press the head to spray water jets from the mouth. If you want to spray several times, let the duck's body store as much water as possible.\u003c\/li\u003e\n\u003c\/ul\u003e\n\u003cdiv\u003e\u003cimg style=\"display: block; margin-left: auto; margin-right: auto;\" class=\"lozad lazyloaded\" data-src=\"https:\/\/img-va.myshopline.com\/image\/store\/2000560622\/1664183053589\/e3eb975bf3564dcf9469a57267a470d8.jpg?w=1000\u0026amp;h=1000\" alt=\"\" height=\"411\" width=\"414\" decoding=\"async\" src=\"https:\/\/img-va.myshopline.com\/image\/store\/2000560622\/1664183053589\/e3eb975bf3564dcf9469a57267a470d8.jpg?w=1000\u0026amp;h=1000\" data-loaded=\"true\" data-mce-style=\"display: block; margin-left: auto; margin-right: auto;\" data-mce-src=\"https:\/\/img-va.myshopline.com\/image\/store\/2000560622\/1664183053589\/e3eb975bf3564dcf9469a57267a470d8.jpg?w=1000\u0026amp;h=1000\" referrerpolicy=\"same-origin\"\u003e\u003c\/div\u003e\n\u003ch3 style=\"text-align: left;\" data-mce-style=\"text-align: left;\"\u003e\u003cspan style=\"color: #ff2a00;\" data-mce-style=\"color: #ff8000;\"\u003e\u003cstrong\u003eSPECIFICATIONS:\u003c\/strong\u003e\u003c\/span\u003e\u003c\/h3\u003e\n\u003cul\u003e\n\u003cli\u003e\n\u003cp\u003e\u003cspan style=\"color: #000000;\" data-mce-style=\"color: #000000;\"\u003e\u003cstrong\u003eMaterials: \u003c\/strong\u003eABS and plastic\u003c\/span\u003e\u003c\/p\u003e\n\u003c\/li\u003e\n\u003cli\u003e\n\u003cp\u003e\u003cspan style=\"color: #000000;\" data-mce-style=\"color: #000000;\"\u003e\u003cstrong\u003eColor: Yellow\u003c\/strong\u003e, Pink, Green, Blue, Red, White\u003c\/span\u003e\u003c\/p\u003e\n\u003c\/li\u003e\n\u003cli\u003e\n\u003cp\u003e\u003cspan style=\"color: #000000;\" data-mce-style=\"color: #000000;\"\u003e\u003cstrong\u003eWeight:\u003c\/strong\u003e 0.26lb\u003c\/span\u003e\u003c\/p\u003e\n\u003c\/li\u003e\n\u003cli\u003e\n\u003cp\u003e\u003cspan style=\"color: #000000;\" data-mce-style=\"color: #000000;\"\u003e\u003cstrong\u003eSize: \u003c\/strong\u003e3.93* 3.74* 3.74Inch\u003c\/span\u003e\u003c\/p\u003e\n\u003c\/li\u003e\n\u003cli\u003e\n\u003cp\u003e\u003cspan style=\"color: #000000;\" data-mce-style=\"color: #000000;\"\u003e\u003cstrong\u003eStyle:\u003c\/strong\u003e Interesting and colorful\u003c\/span\u003e\u003c\/p\u003e\n\u003c\/li\u003e\n\u003cli\u003e\n\u003cp\u003e\u003cb\u003eAge: \u003c\/b\u003e0-2 years old\u003c\/p\u003e\n\u003c\/li\u003e\n\u003cli\u003e\n\u003cp\u003e\u003cspan style=\"color: #da17ac;\" data-mce-style=\"color: #da17ac;\"\u003e\u003cem\u003e\u003cstrong\u003ePacket: 1* a Baby bathing swimming sprinkler toy\u003c\/strong\u003e\u003c\/em\u003e\u003c\/span\u003e\u003c\/p\u003e\n\u003c\/li\u003e\n\u003c\/ul\u003e","published_at":"2022-02-21T22:18:28-10:00","created_at":"2021-06-15T23:55:09-10:00","vendor":"Lavenie","type":"","tags":[],"price":1199,"price_min":1199,"price_max":1199,"available":true,"price_varies":false,"compare_at_price":3399,"compare_at_price_min":3399,"compare_at_price_max":3399,"compare_at_price_varies":false,"variants":[{"id":40199095320736,"title":"Penguin egg","option1":"Penguin egg","option2":null,"option3":null,"sku":"CDKS001-01","requires_shipping":true,"taxable":false,"featured_image":null,"available":true,"name":"Baby bathing swimming sprinkler toy - Penguin egg","public_title":"Penguin egg","options":["Penguin egg"],"price":1199,"weight":0,"compare_at_price":3399,"inventory_management":null,"barcode":null,"requires_selling_plan":false,"selling_plan_allocations":[],"quantity_rule":{"min":1,"max":null,"increment":1}},{"id":40199095386272,"title":"Yellow Duck egg","option1":"Yellow Duck egg","option2":null,"option3":null,"sku":"CDKS001-02","requires_shipping":true,"taxable":false,"featured_image":{"id":29205704179872,"product_id":6767903604896,"position":12,"created_at":"2021-06-15T23:55:09-10:00","updated_at":"2021-06-15T23:55:09-10:00","alt":null,"width":800,"height":800,"src":"\/\/www.flownwing.com\/cdn\/shop\/products\/7_21ac7dc8-a65e-4998-80ae-1cc8ca898c3e.jpg?v=1623837309","variant_ids":[40199095386272]},"available":true,"name":"Baby bathing swimming sprinkler toy - Yellow Duck egg","public_title":"Yellow Duck egg","options":["Yellow Duck egg"],"price":1199,"weight":0,"compare_at_price":3399,"inventory_management":null,"barcode":null,"featured_media":{"alt":null,"id":21561079824544,"position":12,"preview_image":{"aspect_ratio":1.0,"height":800,"width":800,"src":"\/\/www.flownwing.com\/cdn\/shop\/products\/7_21ac7dc8-a65e-4998-80ae-1cc8ca898c3e.jpg?v=1623837309"}},"requires_selling_plan":false,"selling_plan_allocations":[],"quantity_rule":{"min":1,"max":null,"increment":1}},{"id":40199095419040,"title":"Pink Duck egg","option1":"Pink Duck egg","option2":null,"option3":null,"sku":"CDKS001-03","requires_shipping":true,"taxable":false,"featured_image":{"id":29205704147104,"product_id":6767903604896,"position":11,"created_at":"2021-06-15T23:55:09-10:00","updated_at":"2021-06-15T23:55:09-10:00","alt":null,"width":800,"height":800,"src":"\/\/www.flownwing.com\/cdn\/shop\/products\/6_3976df01-14b1-4cac-84ec-715e6cb7236b.jpg?v=1623837309","variant_ids":[40199095419040]},"available":true,"name":"Baby bathing swimming sprinkler toy - Pink Duck egg","public_title":"Pink Duck egg","options":["Pink Duck egg"],"price":1199,"weight":0,"compare_at_price":3399,"inventory_management":null,"barcode":null,"featured_media":{"alt":null,"id":21561079759008,"position":11,"preview_image":{"aspect_ratio":1.0,"height":800,"width":800,"src":"\/\/www.flownwing.com\/cdn\/shop\/products\/6_3976df01-14b1-4cac-84ec-715e6cb7236b.jpg?v=1623837309"}},"requires_selling_plan":false,"selling_plan_allocations":[],"quantity_rule":{"min":1,"max":null,"increment":1}},{"id":40199095451808,"title":"Green Dinosaur Egg","option1":"Green Dinosaur Egg","option2":null,"option3":null,"sku":"CDKS001-04","requires_shipping":true,"taxable":false,"featured_image":{"id":29205703819424,"product_id":6767903604896,"position":2,"created_at":"2021-06-15T23:55:09-10:00","updated_at":"2021-06-15T23:55:09-10:00","alt":null,"width":800,"height":800,"src":"\/\/www.flownwing.com\/cdn\/shop\/products\/8_1880e7ab-dd19-4c12-9301-8bc93f89160d.jpg?v=1623837309","variant_ids":[40199095451808]},"available":false,"name":"Baby bathing swimming sprinkler toy - Green Dinosaur Egg","public_title":"Green Dinosaur Egg","options":["Green Dinosaur Egg"],"price":1199,"weight":0,"compare_at_price":3399,"inventory_management":"shopify","barcode":"","featured_media":{"alt":null,"id":21561079333024,"position":2,"preview_image":{"aspect_ratio":1.0,"height":800,"width":800,"src":"\/\/www.flownwing.com\/cdn\/shop\/products\/8_1880e7ab-dd19-4c12-9301-8bc93f89160d.jpg?v=1623837309"}},"requires_selling_plan":false,"selling_plan_allocations":[],"quantity_rule":{"min":1,"max":null,"increment":1}},{"id":40199095517344,"title":"Bue Dinosaur Egg","option1":"Bue Dinosaur Egg","option2":null,"option3":null,"sku":"CDKS001-05","requires_shipping":true,"taxable":false,"featured_image":{"id":29205704114336,"product_id":6767903604896,"position":10,"created_at":"2021-06-15T23:55:09-10:00","updated_at":"2021-06-15T23:55:09-10:00","alt":null,"width":800,"height":800,"src":"\/\/www.flownwing.com\/cdn\/shop\/products\/5_21b53ef2-3540-455a-9157-c21b83d93305.jpg?v=1623837309","variant_ids":[40199095517344]},"available":true,"name":"Baby bathing swimming sprinkler toy - Bue Dinosaur Egg","public_title":"Bue Dinosaur Egg","options":["Bue Dinosaur Egg"],"price":1199,"weight":0,"compare_at_price":3399,"inventory_management":null,"barcode":null,"featured_media":{"alt":null,"id":21561079660704,"position":10,"preview_image":{"aspect_ratio":1.0,"height":800,"width":800,"src":"\/\/www.flownwing.com\/cdn\/shop\/products\/5_21b53ef2-3540-455a-9157-c21b83d93305.jpg?v=1623837309"}},"requires_selling_plan":false,"selling_plan_allocations":[],"quantity_rule":{"min":1,"max":null,"increment":1}},{"id":40199095550112,"title":"Red Dinosaur Eggs","option1":"Red Dinosaur Eggs","option2":null,"option3":null,"sku":"CDKS001-06","requires_shipping":true,"taxable":false,"featured_image":{"id":29205704081568,"product_id":6767903604896,"position":9,"created_at":"2021-06-15T23:55:09-10:00","updated_at":"2021-06-15T23:55:09-10:00","alt":null,"width":800,"height":800,"src":"\/\/www.flownwing.com\/cdn\/shop\/products\/4_15224a8e-f767-4ba9-aa43-aff798912449.jpg?v=1623837309","variant_ids":[40199095550112]},"available":true,"name":"Baby bathing swimming sprinkler toy - Red Dinosaur Eggs","public_title":"Red Dinosaur Eggs","options":["Red Dinosaur Eggs"],"price":1199,"weight":0,"compare_at_price":3399,"inventory_management":null,"barcode":null,"featured_media":{"alt":null,"id":21561079595168,"position":9,"preview_image":{"aspect_ratio":1.0,"height":800,"width":800,"src":"\/\/www.flownwing.com\/cdn\/shop\/products\/4_15224a8e-f767-4ba9-aa43-aff798912449.jpg?v=1623837309"}},"requires_selling_plan":false,"selling_plan_allocations":[],"quantity_rule":{"min":1,"max":null,"increment":1}}],"images":["\/\/www.flownwing.com\/cdn\/shop\/products\/9_ea1d5550-8a97-4995-a2d8-150d3b3e3fc4.jpg?v=1623837309","\/\/www.flownwing.com\/cdn\/shop\/products\/8_1880e7ab-dd19-4c12-9301-8bc93f89160d.jpg?v=1623837309","\/\/www.flownwing.com\/cdn\/shop\/products\/10_88562eac-ceb9-4645-a705-bca96a48f03e.jpg?v=1623837309","\/\/www.flownwing.com\/cdn\/shop\/products\/11_c35552f9-53d0-40a5-bfc8-fd35d2e6cf69.jpg?v=1623837309","\/\/www.flownwing.com\/cdn\/shop\/products\/12_55d4436b-0fd4-495c-b8ba-25b1dd4e8536.jpg?v=1623837309","\/\/www.flownwing.com\/cdn\/shop\/products\/1_88902856-45c9-4c02-802b-7924071fabd5.jpg?v=1623837309","\/\/www.flownwing.com\/cdn\/shop\/products\/2_8c0b4d9b-8351-46e0-ba3d-15eb9c713c8f.jpg?v=1623837309","\/\/www.flownwing.com\/cdn\/shop\/products\/3_b4954d9b-7d31-4a19-996c-9cd3f23d1b60.jpg?v=1623837309","\/\/www.flownwing.com\/cdn\/shop\/products\/4_15224a8e-f767-4ba9-aa43-aff798912449.jpg?v=1623837309","\/\/www.flownwing.com\/cdn\/shop\/products\/5_21b53ef2-3540-455a-9157-c21b83d93305.jpg?v=1623837309","\/\/www.flownwing.com\/cdn\/shop\/products\/6_3976df01-14b1-4cac-84ec-715e6cb7236b.jpg?v=1623837309","\/\/www.flownwing.com\/cdn\/shop\/products\/7_21ac7dc8-a65e-4998-80ae-1cc8ca898c3e.jpg?v=1623837309"],"featured_image":"\/\/www.flownwing.com\/cdn\/shop\/products\/9_ea1d5550-8a97-4995-a2d8-150d3b3e3fc4.jpg?v=1623837309","options":["Mode"],"media":[{"alt":null,"id":21561079300256,"position":1,"preview_image":{"aspect_ratio":1.0,"height":800,"width":800,"src":"\/\/www.flownwing.com\/cdn\/shop\/products\/9_ea1d5550-8a97-4995-a2d8-150d3b3e3fc4.jpg?v=1623837309"},"aspect_ratio":1.0,"height":800,"media_type":"image","src":"\/\/www.flownwing.com\/cdn\/shop\/products\/9_ea1d5550-8a97-4995-a2d8-150d3b3e3fc4.jpg?v=1623837309","width":800},{"alt":null,"id":21561079333024,"position":2,"preview_image":{"aspect_ratio":1.0,"height":800,"width":800,"src":"\/\/www.flownwing.com\/cdn\/shop\/products\/8_1880e7ab-dd19-4c12-9301-8bc93f89160d.jpg?v=1623837309"},"aspect_ratio":1.0,"height":800,"media_type":"image","src":"\/\/www.flownwing.com\/cdn\/shop\/products\/8_1880e7ab-dd19-4c12-9301-8bc93f89160d.jpg?v=1623837309","width":800},{"alt":null,"id":21561079365792,"position":3,"preview_image":{"aspect_ratio":1.0,"height":800,"width":800,"src":"\/\/www.flownwing.com\/cdn\/shop\/products\/10_88562eac-ceb9-4645-a705-bca96a48f03e.jpg?v=1623837309"},"aspect_ratio":1.0,"height":800,"media_type":"image","src":"\/\/www.flownwing.com\/cdn\/shop\/products\/10_88562eac-ceb9-4645-a705-bca96a48f03e.jpg?v=1623837309","width":800},{"alt":null,"id":21561079398560,"position":4,"preview_image":{"aspect_ratio":1.0,"height":800,"width":800,"src":"\/\/www.flownwing.com\/cdn\/shop\/products\/11_c35552f9-53d0-40a5-bfc8-fd35d2e6cf69.jpg?v=1623837309"},"aspect_ratio":1.0,"height":800,"media_type":"image","src":"\/\/www.flownwing.com\/cdn\/shop\/products\/11_c35552f9-53d0-40a5-bfc8-fd35d2e6cf69.jpg?v=1623837309","width":800},{"alt":null,"id":21561079431328,"position":5,"preview_image":{"aspect_ratio":1.0,"height":800,"width":800,"src":"\/\/www.flownwing.com\/cdn\/shop\/products\/12_55d4436b-0fd4-495c-b8ba-25b1dd4e8536.jpg?v=1623837309"},"aspect_ratio":1.0,"height":800,"media_type":"image","src":"\/\/www.flownwing.com\/cdn\/shop\/products\/12_55d4436b-0fd4-495c-b8ba-25b1dd4e8536.jpg?v=1623837309","width":800},{"alt":null,"id":21561079464096,"position":6,"preview_image":{"aspect_ratio":1.0,"height":800,"width":800,"src":"\/\/www.flownwing.com\/cdn\/shop\/products\/1_88902856-45c9-4c02-802b-7924071fabd5.jpg?v=1623837309"},"aspect_ratio":1.0,"height":800,"media_type":"image","src":"\/\/www.flownwing.com\/cdn\/shop\/products\/1_88902856-45c9-4c02-802b-7924071fabd5.jpg?v=1623837309","width":800},{"alt":null,"id":21561079496864,"position":7,"preview_image":{"aspect_ratio":1.0,"height":800,"width":800,"src":"\/\/www.flownwing.com\/cdn\/shop\/products\/2_8c0b4d9b-8351-46e0-ba3d-15eb9c713c8f.jpg?v=1623837309"},"aspect_ratio":1.0,"height":800,"media_type":"image","src":"\/\/www.flownwing.com\/cdn\/shop\/products\/2_8c0b4d9b-8351-46e0-ba3d-15eb9c713c8f.jpg?v=1623837309","width":800},{"alt":null,"id":21561079562400,"position":8,"preview_image":{"aspect_ratio":1.0,"height":800,"width":800,"src":"\/\/www.flownwing.com\/cdn\/shop\/products\/3_b4954d9b-7d31-4a19-996c-9cd3f23d1b60.jpg?v=1623837309"},"aspect_ratio":1.0,"height":800,"media_type":"image","src":"\/\/www.flownwing.com\/cdn\/shop\/products\/3_b4954d9b-7d31-4a19-996c-9cd3f23d1b60.jpg?v=1623837309","width":800},{"alt":null,"id":21561079595168,"position":9,"preview_image":{"aspect_ratio":1.0,"height":800,"width":800,"src":"\/\/www.flownwing.com\/cdn\/shop\/products\/4_15224a8e-f767-4ba9-aa43-aff798912449.jpg?v=1623837309"},"aspect_ratio":1.0,"height":800,"media_type":"image","src":"\/\/www.flownwing.com\/cdn\/shop\/products\/4_15224a8e-f767-4ba9-aa43-aff798912449.jpg?v=1623837309","width":800},{"alt":null,"id":21561079660704,"position":10,"preview_image":{"aspect_ratio":1.0,"height":800,"width":800,"src":"\/\/www.flownwing.com\/cdn\/shop\/products\/5_21b53ef2-3540-455a-9157-c21b83d93305.jpg?v=1623837309"},"aspect_ratio":1.0,"height":800,"media_type":"image","src":"\/\/www.flownwing.com\/cdn\/shop\/products\/5_21b53ef2-3540-455a-9157-c21b83d93305.jpg?v=1623837309","width":800},{"alt":null,"id":21561079759008,"position":11,"preview_image":{"aspect_ratio":1.0,"height":800,"width":800,"src":"\/\/www.flownwing.com\/cdn\/shop\/products\/6_3976df01-14b1-4cac-84ec-715e6cb7236b.jpg?v=1623837309"},"aspect_ratio":1.0,"height":800,"media_type":"image","src":"\/\/www.flownwing.com\/cdn\/shop\/products\/6_3976df01-14b1-4cac-84ec-715e6cb7236b.jpg?v=1623837309","width":800},{"alt":null,"id":21561079824544,"position":12,"preview_image":{"aspect_ratio":1.0,"height":800,"width":800,"src":"\/\/www.flownwing.com\/cdn\/shop\/products\/7_21ac7dc8-a65e-4998-80ae-1cc8ca898c3e.jpg?v=1623837309"},"aspect_ratio":1.0,"height":800,"media_type":"image","src":"\/\/www.flownwing.com\/cdn\/shop\/products\/7_21ac7dc8-a65e-4998-80ae-1cc8ca898c3e.jpg?v=1623837309","width":800}],"requires_selling_plan":false,"selling_plan_groups":[],"content":"\u003cdiv style=\"text-align: center;\" data-mce-style=\"text-align: center;\"\u003e\u003cspan style=\"color: #ff8000;\" data-mce-style=\"color: #ff8000;\"\u003e\u003cstrong\u003eThis fun toy will keep your child from making noise or crying in the bath, and will have a great time interacting with their parents.\u003c\/strong\u003e\u003c\/span\u003e\u003c\/div\u003e\n\u003cdiv\u003e\u003cimg style=\"display: block; margin-left: auto; margin-right: auto;\" class=\"lozad lazyloaded\" data-src=\"https:\/\/img.staticdj.com\/f533aab8d194d63336351bc2234ac777.gif\" alt=\"\" height=\"355\" width=\"355\" decoding=\"async\" src=\"https:\/\/img.staticdj.com\/f533aab8d194d63336351bc2234ac777.gif\" data-loaded=\"true\" data-mce-style=\"display: block; margin-left: auto; margin-right: auto;\" data-mce-src=\"https:\/\/img.staticdj.com\/f533aab8d194d63336351bc2234ac777.gif\" referrerpolicy=\"same-origin\"\u003e\u003c\/div\u003e\n\u003cdiv\u003e\u003c\/div\u003e\n\u003ch3\u003e\n\u003cspan style=\"color: #ff2a00;\" data-mce-style=\"color: #ff2a00;\"\u003eFEATURES:\u003c\/span\u003e\u003cbr\u003e\n\u003c\/h3\u003e\n\u003cul id=\"mylist\"\u003e\n\u003cli class=\"mylistitemclass\"\u003e\n\u003cstrong\u003eSafe and suitable for babies:\u003c\/strong\u003eThe surface is smooth without burrs, does not stab the baby's skin, very suitable for babies, and rich in color. This is very cheap and convenient.\u003c\/li\u003e\n\u003c\/ul\u003e\n\u003cdiv\u003e\u003cimg style=\"display: block; margin-left: auto; margin-right: auto;\" class=\"lozad lazyloaded\" data-src=\"https:\/\/img-va.myshopline.com\/image\/store\/2000560622\/1664183053589\/bdf895b8c66c402382a748de96fc407a.jpg?w=1000\u0026amp;h=1000\" alt=\"\" height=\"358\" width=\"358\" decoding=\"async\" src=\"https:\/\/img-va.myshopline.com\/image\/store\/2000560622\/1664183053589\/bdf895b8c66c402382a748de96fc407a.jpg?w=1000\u0026amp;h=1000\" data-loaded=\"true\" data-mce-style=\"display: block; margin-left: auto; margin-right: auto;\" data-mce-src=\"https:\/\/img-va.myshopline.com\/image\/store\/2000560622\/1664183053589\/bdf895b8c66c402382a748de96fc407a.jpg?w=1000\u0026amp;h=1000\" referrerpolicy=\"same-origin\"\u003e\u003c\/div\u003e\n\u003cul id=\"mylist\"\u003e\n\u003cli class=\"mylistitemclass\"\u003e\n\u003cstrong\u003eHigh-quality material:\u003c\/strong\u003eThe material of the toy is also very healthy, using environmentally friendly ABS material, which does not cause any harm to the baby's health.\u003c\/li\u003e\n\u003c\/ul\u003e\n\u003cdiv\u003e\u003cimg style=\"display: block; margin-left: auto; margin-right: auto;\" class=\"lozad lazyloaded\" data-src=\"https:\/\/img-va.myshopline.com\/image\/store\/2000560622\/1664183053589\/c972e5af702b45a38d07972892f4b35f.jpg?w=1000\u0026amp;h=1000\" alt=\"\" height=\"367\" width=\"367\" decoding=\"async\" src=\"https:\/\/img-va.myshopline.com\/image\/store\/2000560622\/1664183053589\/c972e5af702b45a38d07972892f4b35f.jpg?w=1000\u0026amp;h=1000\" data-loaded=\"true\" data-mce-style=\"display: block; margin-left: auto; margin-right: auto;\" data-mce-src=\"https:\/\/img-va.myshopline.com\/image\/store\/2000560622\/1664183053589\/c972e5af702b45a38d07972892f4b35f.jpg?w=1000\u0026amp;h=1000\" referrerpolicy=\"same-origin\"\u003e\u003c\/div\u003e\n\u003cul id=\"mylist\"\u003e\n\u003cli class=\"mylistitemclass\"\u003e\n\u003cstrong\u003eLightweight and portable:\u003c\/strong\u003eThe toy is small and light. Not only can you use it when you take a bath at home, but you can also wear it together when you travel to spend a pleasant bath time.\u003c\/li\u003e\n\u003c\/ul\u003e\n\u003cdiv\u003e\u003cimg style=\"display: block; margin-left: auto; margin-right: auto;\" class=\"lozad lazyloaded\" data-src=\"https:\/\/img-va.myshopline.com\/image\/store\/2000560622\/1664183053589\/a5d4a0aca33240058dd7c91ec68b285b.jpg?w=1000\u0026amp;h=1000\" alt=\"\" height=\"365\" width=\"366\" decoding=\"async\" src=\"https:\/\/img-va.myshopline.com\/image\/store\/2000560622\/1664183053589\/a5d4a0aca33240058dd7c91ec68b285b.jpg?w=1000\u0026amp;h=1000\" data-loaded=\"true\" data-mce-style=\"display: block; margin-left: auto; margin-right: auto;\" data-mce-src=\"https:\/\/img-va.myshopline.com\/image\/store\/2000560622\/1664183053589\/a5d4a0aca33240058dd7c91ec68b285b.jpg?w=1000\u0026amp;h=1000\" referrerpolicy=\"same-origin\"\u003e\u003c\/div\u003e\n\u003cul id=\"mylist\"\u003e\n\u003cli class=\"mylistitemclass\"\u003e\n\u003cstrong\u003eGreat gift:\u003c\/strong\u003eThe toy is designed to look like a critter emerges from an egg shell, with water on the bottom and water on the top, very fun and colorful. This is also suitable as a baby gift.\u003c\/li\u003e\n\u003c\/ul\u003e\n\u003cdiv\u003e\u003cimg style=\"display: block; margin-left: auto; margin-right: auto;\" class=\"lozad lazyloaded\" data-src=\"https:\/\/img-va.myshopline.com\/image\/store\/2000560622\/1664183053589\/9bd18a93104a404d9801d9a371b0bb99.jpg?w=1000\u0026amp;h=1000\" alt=\"\" height=\"367\" width=\"366\" decoding=\"async\" src=\"https:\/\/img-va.myshopline.com\/image\/store\/2000560622\/1664183053589\/9bd18a93104a404d9801d9a371b0bb99.jpg?w=1000\u0026amp;h=1000\" data-loaded=\"true\" data-mce-style=\"display: block; margin-left: auto; margin-right: auto;\" data-mce-src=\"https:\/\/img-va.myshopline.com\/image\/store\/2000560622\/1664183053589\/9bd18a93104a404d9801d9a371b0bb99.jpg?w=1000\u0026amp;h=1000\" referrerpolicy=\"same-origin\"\u003e\u003c\/div\u003e\n\u003cul id=\"mylist\"\u003e\n\u003cli class=\"mylistitemclass\"\u003e\n\u003cstrong\u003eInstructions for use:i\u003c\/strong\u003emmersed in water, the water in the eggshell rises, the duck slowly emerges from the eggshell, take out the water, the water overflows from the bottom water hole, and the duck slowly hides in the eggshell. Before the water completely flows out from the bottom, press the head to spray water jets from the mouth. If you want to spray several times, let the duck's body store as much water as possible.\u003c\/li\u003e\n\u003c\/ul\u003e\n\u003cdiv\u003e\u003cimg style=\"display: block; margin-left: auto; margin-right: auto;\" class=\"lozad lazyloaded\" data-src=\"https:\/\/img-va.myshopline.com\/image\/store\/2000560622\/1664183053589\/e3eb975bf3564dcf9469a57267a470d8.jpg?w=1000\u0026amp;h=1000\" alt=\"\" height=\"411\" width=\"414\" decoding=\"async\" src=\"https:\/\/img-va.myshopline.com\/image\/store\/2000560622\/1664183053589\/e3eb975bf3564dcf9469a57267a470d8.jpg?w=1000\u0026amp;h=1000\" data-loaded=\"true\" data-mce-style=\"display: block; margin-left: auto; margin-right: auto;\" data-mce-src=\"https:\/\/img-va.myshopline.com\/image\/store\/2000560622\/1664183053589\/e3eb975bf3564dcf9469a57267a470d8.jpg?w=1000\u0026amp;h=1000\" referrerpolicy=\"same-origin\"\u003e\u003c\/div\u003e\n\u003ch3 style=\"text-align: left;\" data-mce-style=\"text-align: left;\"\u003e\u003cspan style=\"color: #ff2a00;\" data-mce-style=\"color: #ff8000;\"\u003e\u003cstrong\u003eSPECIFICATIONS:\u003c\/strong\u003e\u003c\/span\u003e\u003c\/h3\u003e\n\u003cul\u003e\n\u003cli\u003e\n\u003cp\u003e\u003cspan style=\"color: #000000;\" data-mce-style=\"color: #000000;\"\u003e\u003cstrong\u003eMaterials: \u003c\/strong\u003eABS and plastic\u003c\/span\u003e\u003c\/p\u003e\n\u003c\/li\u003e\n\u003cli\u003e\n\u003cp\u003e\u003cspan style=\"color: #000000;\" data-mce-style=\"color: #000000;\"\u003e\u003cstrong\u003eColor: Yellow\u003c\/strong\u003e, Pink, Green, Blue, Red, White\u003c\/span\u003e\u003c\/p\u003e\n\u003c\/li\u003e\n\u003cli\u003e\n\u003cp\u003e\u003cspan style=\"color: #000000;\" data-mce-style=\"color: #000000;\"\u003e\u003cstrong\u003eWeight:\u003c\/strong\u003e 0.26lb\u003c\/span\u003e\u003c\/p\u003e\n\u003c\/li\u003e\n\u003cli\u003e\n\u003cp\u003e\u003cspan style=\"color: #000000;\" data-mce-style=\"color: #000000;\"\u003e\u003cstrong\u003eSize: \u003c\/strong\u003e3.93* 3.74* 3.74Inch\u003c\/span\u003e\u003c\/p\u003e\n\u003c\/li\u003e\n\u003cli\u003e\n\u003cp\u003e\u003cspan style=\"color: #000000;\" data-mce-style=\"color: #000000;\"\u003e\u003cstrong\u003eStyle:\u003c\/strong\u003e Interesting and colorful\u003c\/span\u003e\u003c\/p\u003e\n\u003c\/li\u003e\n\u003cli\u003e\n\u003cp\u003e\u003cb\u003eAge: \u003c\/b\u003e0-2 years old\u003c\/p\u003e\n\u003c\/li\u003e\n\u003cli\u003e\n\u003cp\u003e\u003cspan style=\"color: #da17ac;\" data-mce-style=\"color: #da17ac;\"\u003e\u003cem\u003e\u003cstrong\u003ePacket: 1* a Baby bathing swimming sprinkler toy\u003c\/strong\u003e\u003c\/em\u003e\u003c\/span\u003e\u003c\/p\u003e\n\u003c\/li\u003e\n\u003c\/ul\u003e"}
Baby bathing swimming sprinkler toy
Adding product to your cart
This fun toy will keep your child from making noise or crying in the bath, and will have a great time interacting with their parents.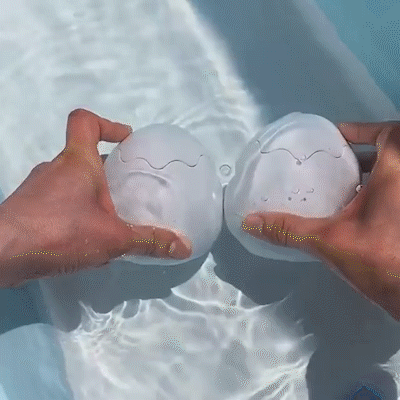 FEATURES:
Safe and suitable for babies:The surface is smooth without burrs, does not stab the baby's skin, very suitable for babies, and rich in color. This is very cheap and convenient.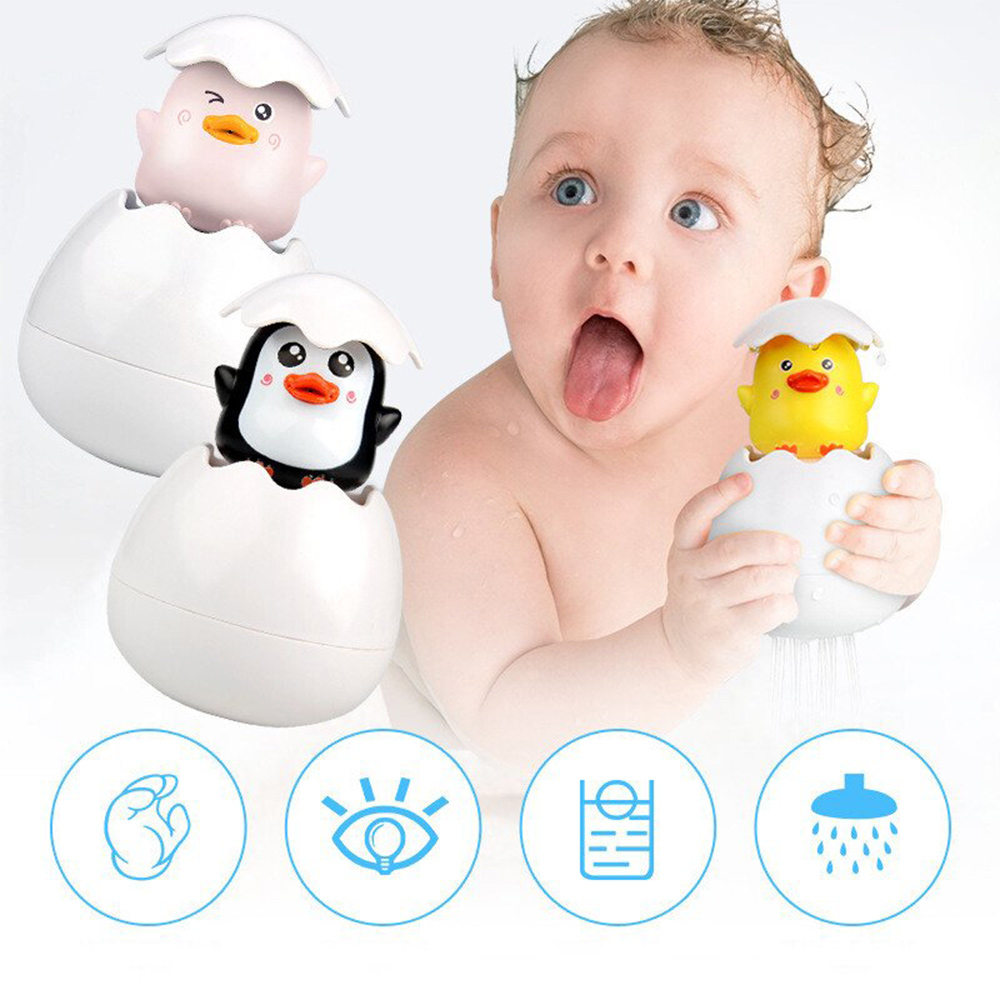 High-quality material:The material of the toy is also very healthy, using environmentally friendly ABS material, which does not cause any harm to the baby's health.
Lightweight and portable:The toy is small and light. Not only can you use it when you take a bath at home, but you can also wear it together when you travel to spend a pleasant bath time.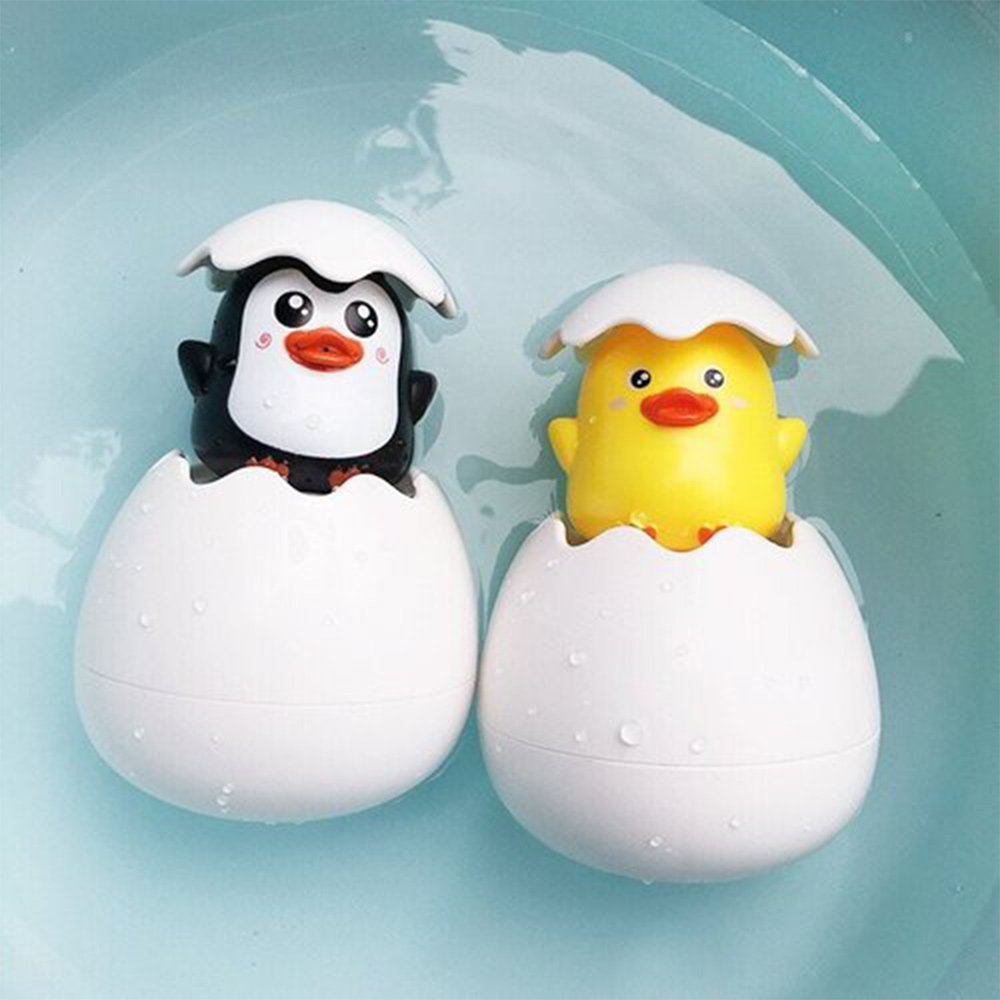 Great gift:The toy is designed to look like a critter emerges from an egg shell, with water on the bottom and water on the top, very fun and colorful. This is also suitable as a baby gift.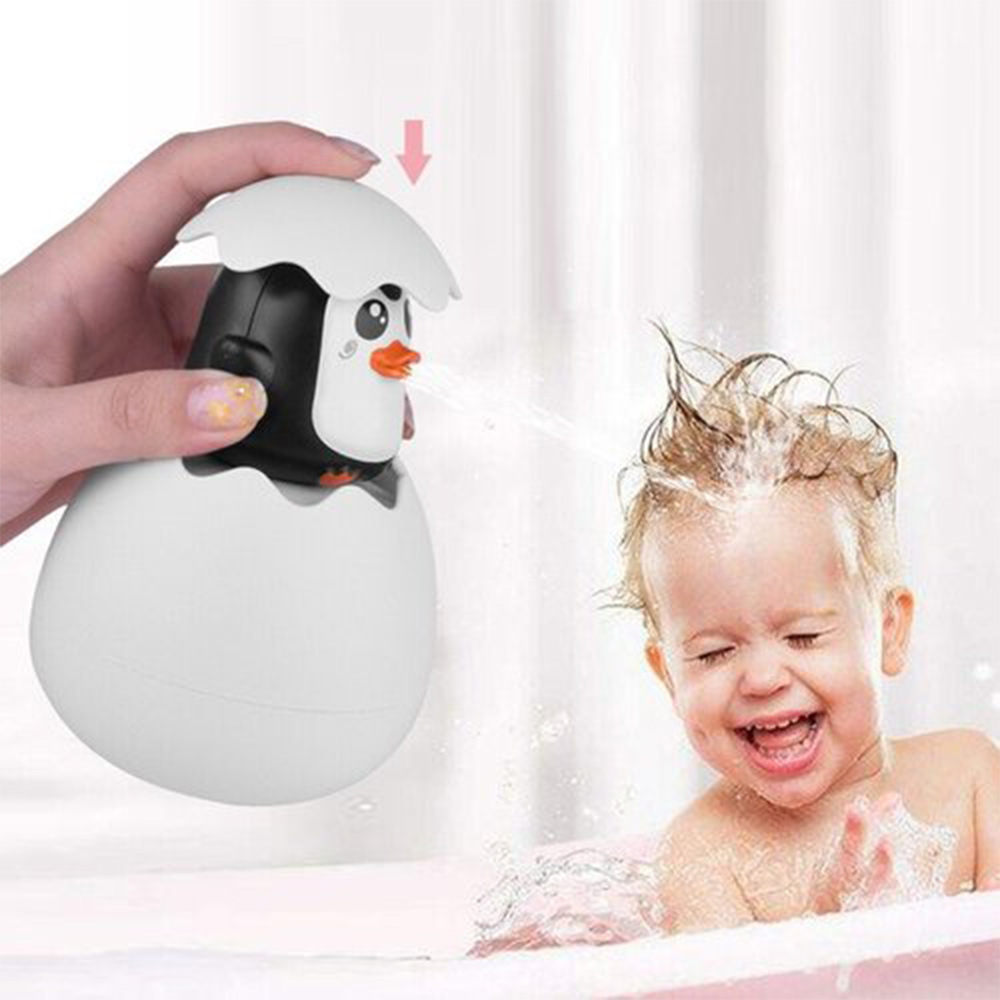 Instructions for use:immersed in water, the water in the eggshell rises, the duck slowly emerges from the eggshell, take out the water, the water overflows from the bottom water hole, and the duck slowly hides in the eggshell. Before the water completely flows out from the bottom, press the head to spray water jets from the mouth. If you want to spray several times, let the duck's body store as much water as possible.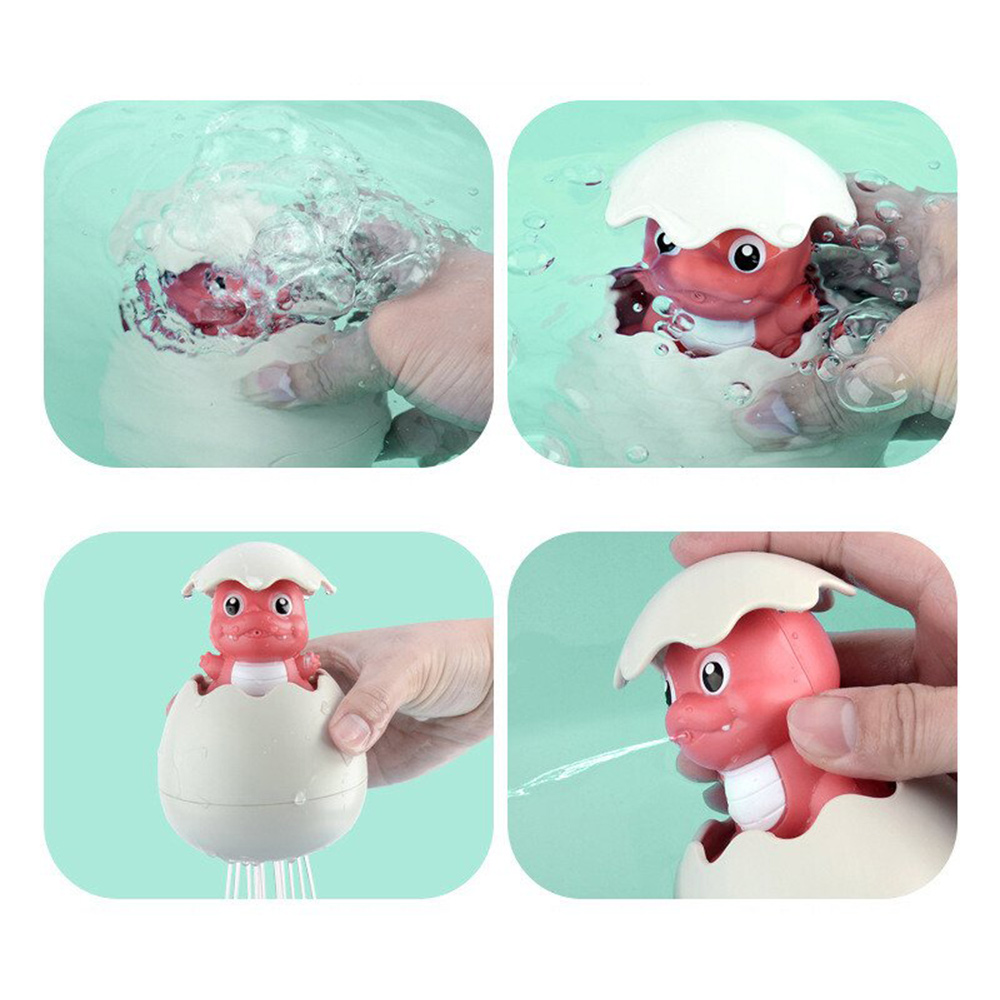 SPECIFICATIONS:
Materials: ABS and plastic

Color: Yellow, Pink, Green, Blue, Red, White

Weight: 0.26lb

Size: 3.93* 3.74* 3.74Inch

Style: Interesting and colorful

Age: 0-2 years old

Packet: 1* a Baby bathing swimming sprinkler toy